Keep a Watchful Eye on Your Kid[[[char:39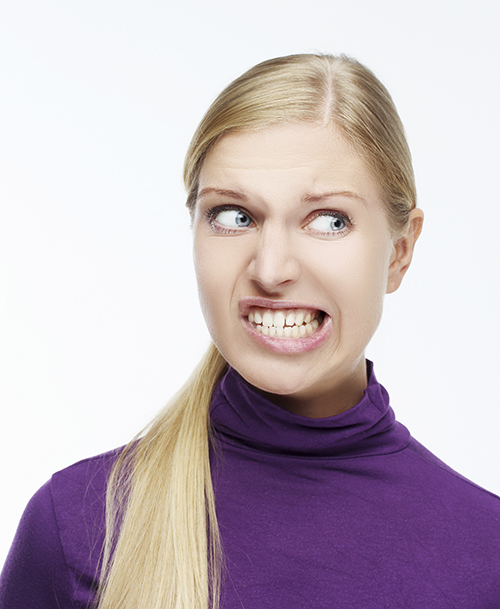 Teeth grinding is whereby a person gnashes their teeth together involuntarily when not engaged in functions such as speaking and eating. This habit can happen at any time, however, it's more prevalent in kids while they sleep. Teeth grinding habit also occurs in adults. While the habit isn't harmful in most children, some do encounter tooth wear, trouble sleeping, and pain.


Causes of Teeth Grinding in Children

The cause of tooth grinding isn't properly understood, however, in some kids, it is believed to arise due to the immature neuromuscular system responsible for controlling chewing. Some experts say that the habit occurs as children shift their stages of sleep. For instance, 80 percent of grinding episodes arise during the lighter stage of sleep with only 5 to 10 percent occurring during the deeper stage of sleep. Besides, children who experience snoring and other symptoms of sleep apnea are likely to grind their teeth.


How Teeth Grinding Affects Teeth

Teeth make contact with each other while eating, speaking, or having jaw movements. The contacts can cause wear over time. However, with teeth grinding, there is abnormal wear of a kid's teeth. When this happens, your kid may be prone to tooth decay and changes in appearance may occur later in life.


Addressing Teeth Grinding in Kids

If your kid is experiencing problems linked to teeth grinding, a dentist can address the problem in various ways. The dentist may recommend a mouthguard that the kid wears while sleeping. This oral appliance helps prevent the teeth from making heavy contact with each other. If a child has severe psychological stress that is triggering teeth grinding, behavioral therapy may help. An OMS team provides a treatment that may involve jaw surgery if there are bite or jaw issues involved.

The good thing is that a majority of grinding habits tend to go away as kids reach their teen years. That being said, it is important you keep a watchful eye over your kid's grinding habits as a parent. If you notice any kind of issue arising from tooth grinding that may affect the health and well-being of the child, you need to seek help immediately. To find out more about teeth grinding habits in children and even adults, contact us or schedule a consultation appointment.