Teeth in A Day

Lakewood, CA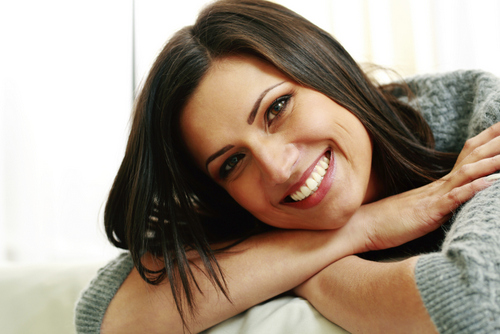 There are many options when it comes to dental implants, options in the prosthetic being used, options in the material being used, longer implants, and even mini implants. Generally, standard dental implants can take months to complete, but there are even options that can be completed in one day. Treatments using the All-on-4® Treatment Concept and the Immediate Load Implants allow us to place your implant and prosthetic all in the same day. Our staff at Lakewood Dental Arts can meet with you to evaluate your needs, discuss options and create a treatment plan, which may include implants to restore missing teeth in a day.

Missing teeth can cause a lot of frustration. It can affect your ability to chew, you may even find yourself chewing unbalanced, always on the other side. Some patients find themselves eliminating foods from their diet that they love due to missing teeth. It can even affect your smile, some people even find that they hide their smile. The larger issues come with time, when a patient is missing teeth, the neighboring teeth have room to roam in an uncontrolled manner, and it's not going to be in your favor. Shifting teeth causes changes to your bite, which can lead to alignment issues and jaw joint issues. Additionally, missing teeth leads to bone loss, or atrophy of the jaw bone, making your facial shape smaller and older looking in appearance. Restoring missing teeth is best.


What is a Dental Implant?

A dental implant is a device that we can surgically place to serve as a new root system. It becomes the connecting piece between the jaw and replacement prosthetic. The prosthetic can include a dental crown, a dental bridge or a denture.

The implant is shaped similarly to a screw, with a threaded end and a head. Also like a screw, the implant comes in various lengths and widths depending on the prosthetic being used and the placement of the missing tooth. The threaded end is sunk into the bone for maximum contact with surface area. As the bone heals, it grows around the threads creating a firm hold. This healing process is known as osseointegration, which is the fusing of bone and device.


Implants in a Day

Often, dental implants take a process of months to complete. However, some implant procedures can be completed in just one day. This will depend on the work being completed and the preparation involved. If your treatment doesn't require the bulking up of bone tissue, a sinus lift procedure, or a ridge expansion, your treatment may be a candidate for same day implants.

The All-on-4® Treatment Concept is a full arch denture that is sometimes referred to as a full arch bridge. This process surgically places a denture device permanently on the arch using four dental implants.

Immediate load implants is a process of placing the implant the same day as the removal of a natural tooth. Working within this treatment plan may be ideal for your bone.

We invite you to schedule a consultation with our team to learn more about implants and replacing missing teeth. We can create the right treatment plan for you.