Porcelain Crowns in Lakewood, CA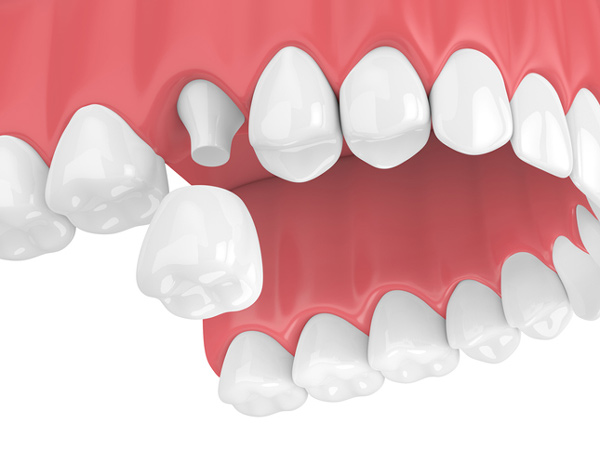 We can protect, strengthen and enhance the look of a tooth with a porcelain crown. Dental crowns can be used for multiple purposes, and whatever the reason, we can help you have a tooth that matches your natural teeth in color and translucency. Working with our staff at Lakewood Dental Arts, we can help you have both a healthy smile and a beautiful one too.

A full dental crown is a customized dental cap. Some people simply refer to them simply as caps. This is because they are designed to fit around and fully encase your tooth. Besides full crowns, there are also partial crowns, these are known as dental inlays and onlays. Using the same porcelain material, these partial crowns are customized to fit only the affected area.

Dental crowns can be used to:


| | |
| --- | --- |
| • | Protect: Enamel is very strong, but it is subject to breakage and decay. When a tooth experiences medium to large amounts of damage, it is best to add a layer of strength and protect the natural tooth structure. This can be done with the application of a dental crown. |
| • | Strengthen: In addition to damage, teeth can become weakened. Teeth that have had large amounts of work done, or following root canal therapy, can become brittle and subject to breakage. We can help protect the tooth structure after the structure has been weakened with the use of a dental crown. |
| • | Perfect: Besides protection, dental crowns can be used to beautify and perfect the look of a tooth. Whether a tooth has chipped, has severe stains, or is misshapen, we can change the look and perfect the tooth with a dental crown. |
| • | Restore: Dental crowns can even be used for teeth that are missing altogether. We can restore the root with a dental implant that is then covered with a dental crown to fully restore a missing tooth. |
Customized to Fit the Space and Look

Dental crowns are made with you in mind. We can discuss materials, shape, color and bite.


Dental Crown Material Options

Dental crowns are available in a variety of materials including gold, metal, porcelain covered metal, zirconia and ceramic. Today, when we discuss porcelain crowns, we are most often referring to zirconium ceramic. Ceramic crowns are a brilliant choice in material for dental crowns, it provides a strong material that is resistant to fracture, metal free, that comes in the coloring and translucency you'd expect from enamel. This option is a significant upgrade from the porcelain material used in decades past.


Shaping your Crown

Replicating a tooth shape is important, and even more important is replicating the original shape with small changes to perfect the look of the tooth. This includes closing gaps, straightening and matching the neighboring teeth in length. We want the tooth to match the space and bite, with just a few small upgrades as needed.


The Color and Translucency

Having a dental crown that hides in your mouth is ideal. We can help you have a crown that matches your teeth in color, while still maintaining the translucency you want to look natural. Your dental crown can look natural and blend with perfection.