Why Choose Us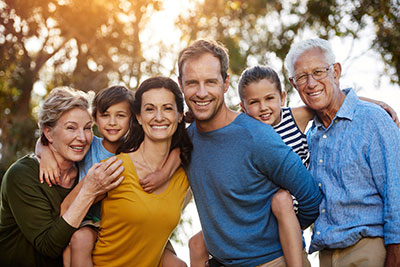 Since 1985, Lakewood Dental Arts has offered a unique approach to comprehensive oral health care, with multiple practitioners and services all available under one roof in our Lakewood, CA office. That means you'll never need to go elsewhere to see an orthodontist or cosmetic dentist if you've already chosen one of our professionals as your family dentist.


A Team of Dedicated Professionals

You already take time out of your busy schedule to ensure you receive the best dental care, and you value building personal relationships with dental care professionals who understand your history and needs. That's why Lakewood Dental Arts offers a top-notch team of highly credentialed dentists and orthodontists who work together to offer you a full array of quality services, all conveniently placed in one Lakewood, CA dental practice location. These advantages translate into less time spent traveling to office visits, completing paperwork and scheduling appointments.


Our Doctors

Working with our team of doctors at our dental practice in Lakewood means that every dental and orthodontic professional here knows you and your family's care history. Each of our staff members approaches your care from a unique specialization and together, we collaborate to create a holistic oral healthcare solution for you:

| | |
| --- | --- |
| • | Our restorative and cosmetic dentists help you restore and maintain the natural look of your teeth, as well as offer safe and effective whitening treatments. |
| • | Our orthodontist provides customized treatment plans and cutting-edge options to assist you in achieving a straight, attractive smile. |
| • | You can count on our pediatric dentist for early guidance on proper oral hygiene and dedicated care to keep your children's teeth healthy. |
| • | Turn to our expert oral and maxillofacial surgeons to treat a wide range of dental conditions and injuries. |
| • | Our periodontal and endodontic specialists offer preventative and corrective treatments that maintain, restore and save your teeth and gums. |