What is an Oral Surgeon?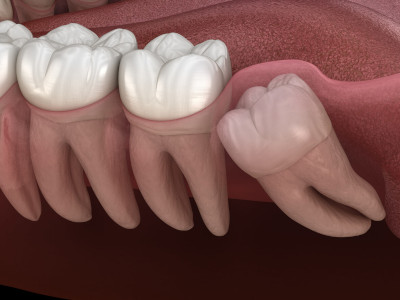 Oral and maxillofacial surgeons are trained to recognize and treat a wide spectrum of diseases, injuries and defects in the head, neck, face, jaws and the hard and soft tissues of the oral and maxillofacial region. They are also trained to administer anesthesia and provide care in an office setting. They treat problems such as the extraction of wisdom teeth, misaligned jaws, tumors and cysts of the jaw and mouth, and to perform dental implant surgery.

If you need oral surgery, you've come to the right place! At Lakewood Dental Arts our board certified specialist is highly trained in a variety of surgical procedures that will improve your oral health and the appearance of your smile. Oral surgery has vastly improved over the last few decades. Thanks to groundbreaking techniques and cutting-edge dental technology, our surgical options are safer, faster, and more effective than ever before.


Surgical Procedures

Oral surgery may be used to treat a variety of dental and orthodontic problems affecting the mouth, teeth, and jaw. Oral surgery may be performed under local anesthesia, as is the case for minor procedures like tooth extraction, or it may be performed under general anesthesia, which we use for more extensive oral surgeries.


Wisdom Teeth Removal

Wisdom teeth, also known as third molars, erupt much later than our other permanent teeth. They usually come in between the ages of 17 and 25. Because they are the last to come in, they can create problems for your existing teeth such as crowding, shifting and decay of the adjacent teeth. We may recommend wisdom teeth removal to prevent or correct these issues.


Tooth Extractions

Our wisdom teeth are not the only ones that can create problems. Our doctors may recommend a tooth extraction to help alleviate painful symptoms after other options have been exhausted. Other reasons that indicate an extraction is necessary include:

| | |
| --- | --- |
| • | Irreparable damage due to tooth decay or cracked teeth |
| • | To eliminate tooth over crowding |
| • | Extensive bone loss due to periodontal disease |
| • | Extraction may help an impacted tooth |
| • | Dental trauma |
Bone Grafting

Bone grafting is done for numerous reasons, including injury and disease. Following an extraction a bone graft can help to prevent the shrinkage of bone and gums. Successful implant treatment requires a sufficient amount of bone in the jaw. We may recommend a bone graft if your bone is too thin or too soft to support an implant.


Platelet Rich Plasma

Platelet Rich plasma (PRP) is a relatively new approach to tissue regeneration. PRP is used in conjunction with connective tissue grafting and bone grafting procedures to enhance your healing and improve the desired results of your procedure. PRP allows us to take advantage of the healing properties in your own blood by isolating the growth platelets. It can also be an excellent tool for the regeneration of soft tissues.


Oral Pathology

Oral pathology refers to the diagnosis and study of problems that affect your oral and maxillofacial region. An evaluation and oral biopsy is essential for a definitive diagnosis. An oral biopsy is not limited to the diagnosis of tumors but it is also of great usefulness for determining the natures of all types of lesions. The goal of oral pathology is to cure oral diseases with causes that are not initially apparent. Once we determine the exact causes of a problem, we can develop a more precise treatment plan.


Dental Trauma

If you experience dental trauma be sure to schedule an emergency appointment as soon as possible. Injury or trauma to the face can result in serious problems for your oral health. If one of your teeth becomes loose or knocked out, you may need oral surgery.


Schedule Your Appointment

If you would like to learn more about our surgical procedures, call (562) 384-1091, and schedule your appointment today!