Full Mouth Reconstruction and Teeth in a Day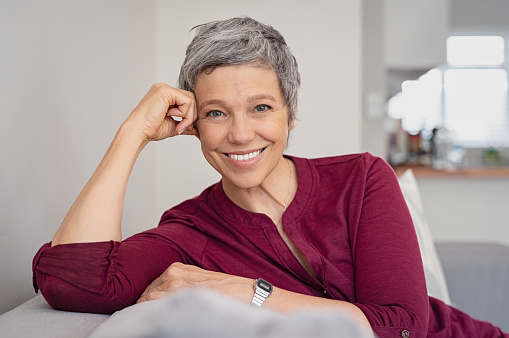 Full Mouth Reconstruction

Some people have dental problems so severe and widespread that they need multiple procedures. In this case, we may recommend a full mouth reconstruction. As the name suggests, a full mouth reconstruction refers to the rebuilding of all teeth in a patient's mouth. Because we specialize in surgical procedures, we may work with other specialists to provide you with optimal results.


1.

Bone grafting

may be needed in order to enhance the strength of your jawbone in order for a dental implant to be placed.

2.

Orthodontics

may be required in order to help shift/move teeth in the necessary positions for an optimal look. Adult braces are increasingly becoming more popular.

3. Placement of

dental veneers

could be added to create an appealing look for your teeth. Veneers can whiten, reshape, resize, close gaps and much more.

4. Placement of

dental implants

may be recommended to replace a missing tooth or an extracted tooth. It is important to replace missing teeth right away in order to avoid jawbone issues in the future.

5. Placement of a

dental crown

could help to strengthen a root canaled tooth. Dental crowns can also be used to cover another natural tooth that is badly yellowed or needs to be reshaped because it is cracked or chipped.

6. Contouring of the gums could occur in order to help the appearance of your overall smile.



Here at Lakewood Dental Arts our team of highly experienced dental professionals and specialists work together to help you achieve the smile you have always wanted all in one day. Teeth In A Day is possible by using the latest technology that restores the full set of upper and/or lower teeth, like the all on 4 treatment concept. They are replacement teeth utilizing dental implants. In a nutshell, Teeth In A Day are a beautiful new set of permanent teeth that can become your new smile in a one-day procedure.

The implants create a secure foundation for a beautiful smile! Using this advanced protocol saves you from having an implant for every tooth. With Teeth In A Day, you will feel as though you have your full set of natural teeth back! You will be able to enjoy meals again and smile confidently with a new, permanent smile.


Schedule Your Consultation Today

If you are ready to have a smile that you have always dreamed of, call us to schedule your consultation and see a simulation of your new smile possibilities at (562) 384-1091.