Types Of In-Demand Cosmetic Dentistry Procedures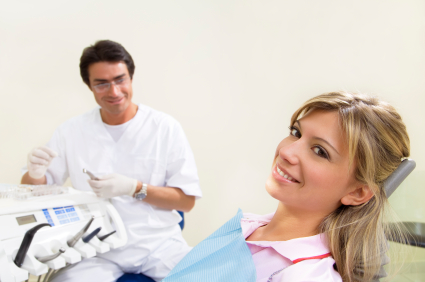 Nowadays people are looking for ways of improving their appearances. The best way to do so is by restoring the appearance of your smile. Most cosmetic dental treatments come with a restorative element. Here are some of the in-demand cosmetic dentistry procedures.


Teeth Whitening

Bleaching or whitening of the teeth is the most sought-after cosmetic dentistry procedure. The treatment is easy to access and is less costly compared to other treatments. Besides, bleaching guarantees you an improved smile. The treatment lasts numerous months depending on your oral hygiene.


Crowns

Having a crown dental procedure helps you preserve the use of your damaged teeth. Materials used to crown your teeth are gold, porcelain, or metal. The materials used always offer an esthetic value. However, you should not use porcelain material in areas that require heavy functioning of your teeth such as the molars.


Porcelain Veneers

A porcelain veneer is a shell made to fit over your tooth. It corrects your eroded enamel, uneven teeth spacing, tooth discoloration, and cracks. It is an alternative option for those who do not have teeth whitening as an option. However, you should know that porcelain veneers have a permanent disruption in the look of your teeth.


Mouth Braces

These are the orthodontic tools used to align your teeth. You should get braces if you have misaligned teeth to reduce cases of dental health issues you may face. Types of braces include brackets. The placement of the bracket is on the front and back of your teeth. Also, there is the use of metal bands to wrap around your teeth.


Dental Implants

Dental implants replace damaged or lost teeth by fixing a titanium piece into your jaw. The implant supports your tooth crown and you cannot differentiate between the implant and the real tooth. After placement of the implant, ensure you maintain great oral hygiene to avoid infections. If you are thinking about having cosmetic dental surgery, please contact our offices today to access the best services in the market!