Reasons To Have Regular Dental Visits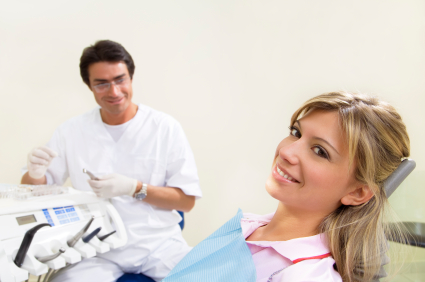 Regular dental appointments are essential for healthy and beautiful teeth. Dentists want families and individuals to visit dental offices twice annually for scheduled oral checks or as deemed necessary for the treatment of dental issues. Here we look at reasons why you should have regular dental appointments.


Detection of Mouth Cancer

You should receive mouth cancer screening every year if you are over 40 years but those below and not at risk of the disease can get the screening at least every 3 years. Mouth cancer can easily remain undetected but dental checkups ensure it is detected early enough, which simplifies treatment and increases recovery chances.


Reduce or Eliminate Cavities

Brushing regularly is essential for cavity prevention, but there are some areas of the mouth that the brush cannot reach. These areas tend to collect small food particles, which form plaque and then harden into tartar over time. Dental checkups allow the dentist to remove traces of plaque and tartar hence reducing the likelihood of developing cavities.


Reduce Gingivitis and Other Gum Disease Infections

Gingivitis, the first stage of gum disease, is caused by plaque invading the gum tissues that connect the gums to the teeth. If untreated, gingivitis can advance to periodontitis and eventually contribute to tooth loss. You should visit the dentist on a regular basis to reduce your risk of gingivitis or periodontitis whose treatment is typically very expensive.


Break Bad Habits

Many of our regular habits are harmful to our oral health such as eating ice. Routine dental visits enable the dentist to inspect your teeth for damage caused by any of these habits. You will also be aware of the bad habits that you were unaware of and how to stop them before they cause dental issues.


X-rays

X-ray imaging aids dentists to detect the presence of damage to the teeth, gums, and other oral health issues that would otherwise be invisible to the naked eye. You should make an appointment as soon as you notice any signs of abnormalities in your mouth. Checkups are critical for preserving the quality of your smile and maintaining the health of your teeth.

Speak with our dental health specialists today for a consultation.