Risks and Benefits Of Teeth Whitening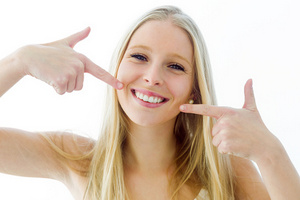 Teeth discoloration is common and can happen for a number of reasons. Chief among them is extrinsic discoloration which is the staining of the teeth as a result of certain foods, beverages, or smoking. Teeth coloration in such instances comes in handy in making the teeth whiter, brighter, and stain-free. Methods used for teeth whitening include bleaching, scraping down the stains, and ultraviolet light therapy.


Why Should You Consider Teeth Whitening?

Teeth whitening is a boost to your confidence and boldness. Brighter teeth improve your appearance and make your smile conspicuous. Be it casual or formal gatherings, your smile will stand out from the rest. Secondly, teeth whitening gets rid of all manner of stains whether from childhood or adulthood. Even the most stubborn stains are easily dealt with. Sometimes discoloration occurs as a result of factors beyond our control such as the water we drink. In such instances, teeth whitening does all the magic.

Teeth whitening is low risk and it is not an invasive procedure. An in-office treatment is quick and the effects last longer as compared to at-home treatment. Maintaining good oral hygiene is one sure way of ensuring that the whitening effect lasts longer. If you opt for the home treatment, our dentist will prescribe a whitening kit that includes custom-made trays to fit your mouth and a whitening gel. You have to put on the trays every day for a few weeks to attain the desired results all in the comfort of your home.


Possible But Minimal Side Effects

Some methods can cause teeth sensitivity. The sensitivity is however temporary and wanes away over time. Other times you could experience irritation in the gums. However, people react differently. What distresses others might not necessarily affect you. We tend to think that the minimal side effects outweigh the benefits. If you are using teeth whitening kits at home, ensure that you do not use them longer than our dentists have endorsed to avoid getting permanent damage. Luckily, our team of expert dentists will walk the journey with you during and after the procedure. We are here to help.