What Are Full-Arch Dental Implants?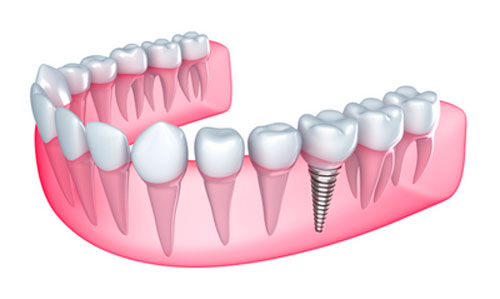 A dental implant is an effective and permanent solution for replacing a missing tooth. What if you lose a whole tooth? Usually, dentists recommend full-arch dental implants if you are missing all your teeth on the bottom or top arch. This procedure aims to improve your smile while preserving the bone and gum structure. Like dental implants, full-arch dental implants require sufficient bone density for support. However, if you have a weak jaw, procedures such as bone graft can help.


The Procedure of Full Arch Dental Implants

Whether the missing teeth result from tooth decay, gum disease, or injury, full-arch dental implants are a good solution. This procedure involves 4-6 implants and removable or permanent dentures. Fixing full-arch implants is the same as single-tooth implants. The only difference is that full arch restoration involves extracting the remaining natural teeth in the top or bottom arch. A dentist will then fix a series of implants into the jawbone. This mimics the roots of the natural teeth. The professional will then place temporary dentures on the implants to enhance eating and speaking.

During recovery, you must take precautions to avoid damaging the implants. In addition, regular dental checkups should be your priority. During the appointments, the dentist will check the state of the implants and fix permanent or temporary dentures.


Benefits of Full Arch Dental Implants

Full arch dental implants provide various benefits over many teeth replacement options. It is a reliable procedure for replacing the entire tooth arch. In addition, it preserves the bone structure and offers a natural facial appearance. With this, you will regain confidence since you will not fear them slipping or falling out. Are you looking to replace all the teeth in one or both jaws? Request an appointment, and our dental team will help to determine when you are a good candidate for full arch dental implants.