Why Flossing Is Important to Your Oral Health?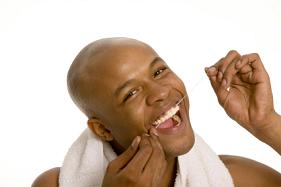 When most people think of good oral hygiene practices, brushing your teeth at least twice daily is the first thing that comes to mind. However, most people forget about flossing. Flossing is a vital oral hygiene practice that should be part of your daily routine.

According to the American Dental Association, flossing removes food debris in areas that a brush cannot reach. Therefore, if you brush your teeth daily but forget to floss, then you are putting yourself at risk of buildup of plaque. This can lead to cavities and gum diseases.


Importance Of Flossing

Flossing helps to improve your teeth's appearance. This is because it removes any food debris that may be stuck in between the teeth, leaving you with a bright pearly white smile. Aside from helping you to achieve the perfect smile, flossing has many benefits for your teeth. These include;


Helps To Remove Plaque
When bacteria in the mouth come into contact with sugary or starchy foods, it forms a colorless sticky film called plaque. The plaque forms around the tooth and the gum line. This plaque only forms when you do not brush and floss your teeth.


Helps To Prevent Cavities
If you do not floss your teeth daily, plaque forms not only on the teeth but even in between the teeth. The more plaque you have on your tooth and in-between teeth, the more you put yourself at risk of developing tooth decay and cavities. Flossing helps to remove food particles in between the teeth, this ensures that tooth decay and cavities do not occur.


Prevents Gum Disease
The most common symptom of early stages of gum disease is an inflamed gum and bleeding when you brush or floss. If left untreated, this early stage known as gingivitis slowly progresses to periodontitis. If we leave periodontitis untreated, it can lead to receding gums or even tooth loss. The best way for you to avoid the early or a more progressive stage of gum disease is to brush your teeth at least twice daily and floss daily.
The American Dental Association recommends that you brush your teeth for at least two minutes twice a day and floss daily. It is also important to start with flossing before brushing your teeth so that you can get rid of all the food particles.