Signs of an Uneven Bite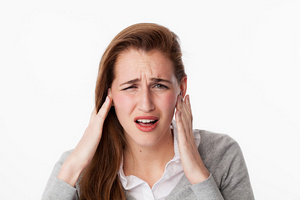 An uneven bite can affect your appearance and oral health. It can cause pain, discomfort, and difficulty speaking and eating. Teeth malocclusions also make brushing and flossing difficult, increasing the risk of plaque buildup. This eventually contributes to tooth decay, gum disease, and tooth loss. Fortunately, some dental procedures can help to treat uneven bites to prevent severe oral issues. Are you not sure if you have an uneven bite? Here are three common signs to look out for:


Overcrowded or Crooked Teeth

The most common signs of uneven bite are teeth crookedness and overcrowding. You can examine your teeth' alignment by using a mirror. If your teeth do not align, it may be time to visit an orthodontist. If you are not able to spot the misalignments, a dentist can help. For this reason, regular dental exams are vital. During the appointment, the professional will check for oral issues, including teeth malocclusions.


Teeth Grinding

An uneven bite can also result in teeth grinding. When you have a misalignment bite, your teeth will likely grind against each other in an attempt to fit in a natural position. When teeth grinding becomes a habit, you will likely experience jaw pain and headaches due to the prolonged pressure placed on the temporomandibular joints.

In addition, teeth grinding that results from uneven bite can lead to enamel damage. As a result, tooth sensitivity and tooth cracks may occur. If left untreated, bacteria will enter the tooth through the cracks, causing infections.


Difficulty Biting and Chewing

Improper-fitting jaws make it challenging to bite and chew food. Failing to chew food properly leads to indigestion, which can result in bacteria growth in the intestines, constipation, and bloating. Do you have a crossbite, overbite, open bite, or underbite? Visit our office today, and our dentists will find a good treatment option for your uneven bite.