How to Take Care of Your Dentures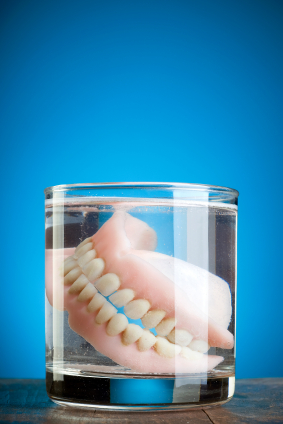 Are your dentures causing you pain? It's possible that you haven't been taking good care of them. Nothing can replace the loss of your teeth, but the right dentures can sure make your life easy. Plus, they give you back your smile… what more could one ask for?

People lose their teeth for many reasons, such as infection, cavities, genetics, and most of all, age. At Lakewood Dental Arts, Our doctors and offer people the chance to restore their appearance by giving them dentures that are the perfect fit.


Steps On How to Maintain Your Dentures
| | |
| --- | --- |
| • | After removing your dentures, place them on a towel and or in a water-filled bowl so that they don't break if they accidentally slip from your hands. |
| • | Apply soap on the dentures and clean them with a soft-bristled toothbrush that's especially made for this purpose. Don't use toothpaste or your regular toothbrush. The latter brush's bristles can scratch the protective layer on the denture and make them vulnerable to staining. |
| • | If you are not wearing the dentures after cleaning them, place them in a glass filled with a denture-cleansing solution or cold water. When dentures dry out, they lose their shape so make sure they are never left out in the open. |
| • | Before putting in the dentures, rinse them with water to remove the cleaning solution. |

Wearing dentures doesn't mean that you don't clean your gums. Use a toothbrush with extremely soft bristles and clean your gum and tongue. Bacteria from them can transfer to the dentures and soften them.

Are you planning to replace your old dentures? Then visit Lakewood Dental Arts to get yourself a new pair. We guarantee that ours will look better than the ones you had before. To schedule an appointment, call at (562) 384-1091.