How a Tooth Can Go Numb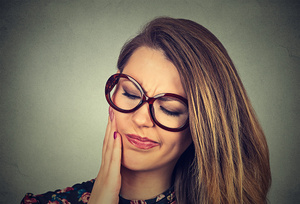 It is an interesting sensation when your tooth goes numb. It is like any other part of your body being numb. You feel some tingling and you may feel a prickling sensation. When you bite down, it may feel like your tooth is not even there.


When Does a Tooth go Numb?

Your teeth are alive, they contain blood vessels and nerves. If your tooth is numb, it may be an indication that your tooth has an issue. In some cases, a numb tooth indicates that it is not receiving the blood and nutrients it needs to stay alive. It is not uncommon for your tooth to go numb temporarily if you have an injury to your mouth.

Another reason your tooth may go numb is because of decay and poor oral hygiene. Your tooth may be dying, or already dead. If you have an untreated cavity, eventually the hole can penetrate the pulp. If the inside of your tooth becomes infected, the tooth can die. If this is the case, you may experience discomfort as well as a numb tooth.


Give us a Call

If you have a tooth that is numb, call our office to get treatment as soon as possible. If the tooth is left untreated the bacteria from a dead tooth could spread to other teeth. The bacteria may even affect your jawbone and gums. If the numbness is a result of a tooth injury, it is important to come into our office to see if your tooth is still alive. We are here to help you to manage the pain and get the best possible professional dental treatment. Give our office a call, and we will do our best to get you on the schedule as soon as possible.