Open Mouth Breathing Can Leave Lasting Damage in Your Mouth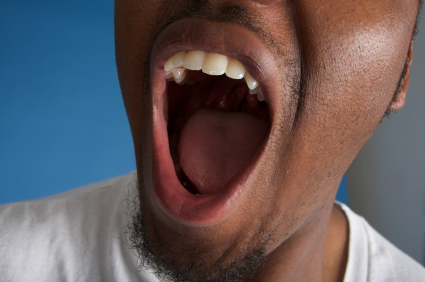 When you breathe, oxygen enters your body through your mouth and nose. The primary way your body fills with oxygen is through your nose. Breathing through the mouth is reserved for times of intense physical exertion or nasal congestion. Unfortunately, many people are chronic mouth breathers due to several variables. While this is not good for your body as your mouth does not filter air the same way your nose does, is also detrimental to your mouth.


Open Mouth Breathing Can Damage Your Mouth

Open-mouth breathing, especially at night, is an easy way to end up with cavities. In addition, gum disease and bad breath also occur more frequently in mouth breathers. Further, when you wake in the morning, it is not uncommon to have a dry mouth if you breathe through your mouth all night. All of these dental problems could be the result of mouth breathing. The reason could be the lack of saliva in your mouth. Saliva, which coats the teeth and gums, protecting them from germs and bacteria, is often eliminated when we breathe through our mouth. Mouth breathing increases the rate of saliva evaporation, leaving your mouth susceptible to health issues. Lastly, breathing through your mouth is also a common cause of alignment issues in your mouth as muscles must strain to accommodate oxygen needs.


Schedule Your Dental Exam

Nose breathing could be the golden ticket for improved health and sleep. If you have dreamed about sleeping well, talk to us at your next dental exam about how we can help you nose breathe throughout the night. Make sure to schedule your dental exams every six months.
We look forward to talking with you about how you breathe as well as discussing other pressing dental issues.