The Benefits of Smiling: How It Affects Your General Health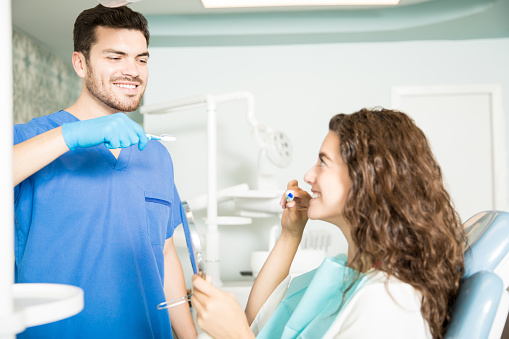 The benefits of smiling are a topic that has been researched in depth. There is a positive correlation between smiling and your mood, which can benefit your general health. In this blog post, we will discuss the many benefits of smiling, including:


The ability to improve one's mood

It is a proven fact that smiling can have a positive impact on one's mood. Smiling helps to release endorphins, the body's natural painkiller and antidepressant. Endorphins are responsible for creating feelings of happiness and euphoria- which means you're less likely to feel down when you're smiling. The more you smile, the happier you feel. So get smiling!


Decreases stress

Stress is one of the biggest detriments to general health. Smiling can help reduce stress by increasing your body's level of oxytocin, also known as "the love hormone." The more you smile, the less stressed you feel- and therefore, less likely to get sick or catch a cold. Stress has been shown to have a negative impact on your immune system, so decrease stress by smiling more.


Lessens anxiety

Anxiety is a real problem in today's society, and it can be challenging to manage. Smiling can help reduce anxiety by increasing your body's level of serotonin, the chemical responsible for transmitting nerve impulses throughout the brain that contributes to feelings of well-being. You're also less likely to feel anxious when you smile because it decreases stress and promotes feelings of happiness. So smile more to reduce anxiety!


Improves relationships

A smile can go a long way to improving relationships with others. It's the universal sign of friendship- it conveys happiness and is infectious. Smiles help you connect better with other people, which helps improve your social life and makes it more enjoyable for everyone involved! When you smile at someone, it automatically puts them in a good mood- and if you're already smiling, why not make someone else's day by giving them one of your beaming smiles?

With all of the benefits that come with smiling, there's no reason not to. The next time you find yourself in a stressful situation or just feeling down and out, take a deep breath and put on your best smile! It will only be good for both your physical and mental health. We know it can be hard sometimes to get back into the swing of things after an illness or injury has knocked us off our feet but always remember a smile and a laugh can go a long g way in making things better.