How Do I Get Rid of Bad Breath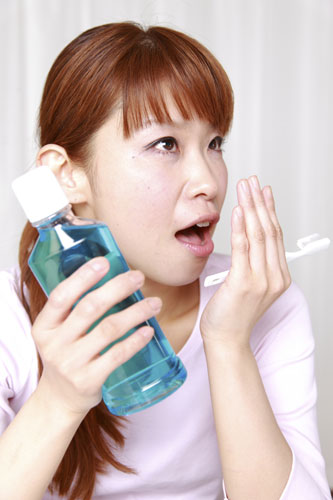 Having bad breath can affect your overall self esteem and be embarrassing. If you are suffering from bad breath, we are here for you. Certain things such as health conditions, medications, and foods can make your mouth have an unpleasant lingering odor. If you are struggling with bad breath, fortunately there is ways to get rid of it and knowing the causes will help you in that process.


Causes of Bad Breath

Bad breath is also known as halitosis. It can be a condition that is quite embarrassing and something you want to fix as soon as possible. 1 in 4 people have bad breath frequently and is a top common reason why patients seek dental care. Causes of bad breath are tobacco products, dry mouth, crash diets, dental hygiene, drugs, diseases, and mouth, nose and throat conditions. Tobacco products cause mouth odor and increase the chance of developing gum disease. When good breaks down and gets stuck in your teeth, it can also cause odor. Foods such as garlic and onions are also famous for causing bad breath. If you suffer from dry mouth, your saliva is less likely to naturally cleanse the mouth and dry mouth odor can increase. Trying low carb diets and fasting can cause bad breath. Ketones are produced by the breakdown of fats and have a strong odor. Cancer, liver failure, and other diseases can cause bad breath to occur because of the mixes of different chemicals that they produce.


Bad Breath Treatment

There are several treatment options if you suffer from bad breath. Some of them you can do from the comfort of your own home. You should practice health oral hygiene to lower your gum disease risks and avoid getting cavities. Using toothpaste and mouth rinses that kill bacteria will also help. After you eat, brush your teeth with an antimicrobial toothpaste. Floss your teeth at least once a day to remove plaque and food stuck in the teeth that can buildup and cause odor. Don't forget to brush your tongue, because it holds bacteria as well. Avoid tobacco products and drink plenty of water to avoid dry mouth. You can also stimulate the saliva to cleanse your mouth by chewing a sugar free gum. Avoid foods like garlic and onions. Most importantly, schedule regular dental checkups with us to have your teeth examined and cleaned thoroughly.