Preventing Plaque with Timely Intervention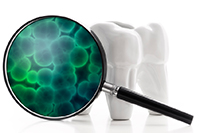 Plaque is a thin film of bacteria that constantly forms on our teeth. If plaque is not removed, it can harden and turn into tartar (calculus), which can cause gum disease, tooth decay, and bad breath. If you have tartar, it requires professional cleaning by a dentist. Here are some ways to prevent plaque with timely intervention:


Brush and Floss Daily

Brush your teeth twice a day for two minutes with fluoride toothpaste. Electric toothbrushes are more effective at removing plaque than manual toothbrushes. Be sure to brush your tongue, too. Plaque can build up on your tongue and cause bad breath. Floss at least once a day. It removes plaque from areas where your toothbrush cannot reach. Use an interdental brush or water flosser if you have trouble flossing.


Eat a Healthy Diet

By making smart choices at mealtime, you can help keep your smile healthy and sparkling. Fibrous fruits and vegetables like apples, carrots, and celery can help scrub your teeth clean, while crunchy foods like popcorn kernels can help to break up plaque.

Sugary and starchy foods provide the perfect environment for plaque-forming bacteria to thrive. Thus, limiting your intake of these foods can help reduce plaque build-up. Also, drink plenty of water, which helps to rinse away plaque-causing bacteria.


See Your Dentist Regularly

Visit your dentist every six months for a professional cleaning and check-up. They have special tools to remove plaque from even the hardest-to-reach places in your mouth. Your dentist can remove tartar that has built up on your teeth and help you identify areas where you may be at risk for tooth decay or gum disease. If you have any concerns about plaque, discuss them with your dentist. In addition, they can give you tips on how to improve your at-home oral care routine.

Preventing plaque is essential for maintaining good oral health. By following these simple tips, you can help keep your smile healthy and sparkling. For more information and regular dental cleanups, visit our clinic today!