Connection Between Diabetes and Dental Health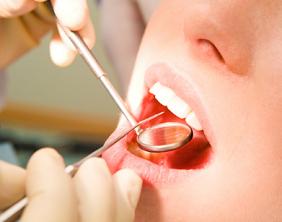 The link between dental health problems and diabetes is high blood sugar. The likelihood of dental health problems increases with poor blood sugar control. These disorders are more likely to occur because uncontrolled diabetes damages white blood cells, the body's main line of defense against bacterial infections that could manifest in the mouth.


Blood Sugar Levels

Controlling blood sugar levels prevents the emergence of oral health problems and lowers the likelihood of major organ complications from diabetes. Another problem with diabetes is that it thins blood vessels and weakens white blood cells. This slows the flow of nutrients into and wastes out of body tissues, including the mouth. This series of events results in the body losing protection against fighting infections. Periodontal disease is caused when bacteria attacks, diabetics may experience gum disease more frequently and with growing severity.


Controlling Tooth Loss for People With Diabetes

A lot of reasons contribute to tooth loss in people with diabetes. First, people with uncontrolled diabetes have a higher risk of developing gingivitis and periodontal disease. If the infection persists, the bone that underlies the teeth may become infected. It gets more complicated because infections do not heal as quickly in diabetics. The good news for diabetics is that by keeping good oral hygiene habits like brushing teeth at least twice a day, flossing daily, and managing blood sugar levels. The risk of periodontal disease infection and tooth loss will be greatly decreased. With thorough medical supervision, medication lowers blood sugar to usual levels. Dental care is important as problems after surgery are no more likely in people with diabetes than in those without the illness. To find out more about preventing tooth loss in diabetics, contact our office today or visit our nearest clinic.