All You Need To Know About Preventative Dentistry for Kids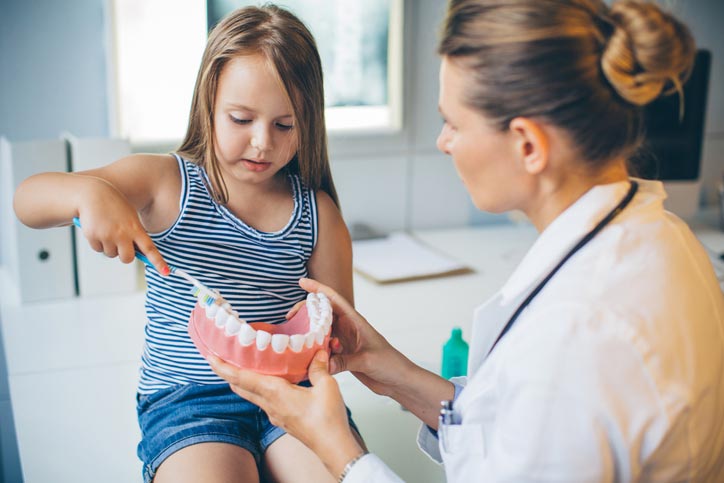 Oral issues can ruin your kid's quality of life. They can lower their confidence and affect eating and speaking. While a pediatric dentist can help to treat oral issues, it is good to prevent them to preserve the kid's gums and natural teeth. This also helps to avoid discomfort and stress in the long run. This is where preventative dentistry comes in.

It involves taking care of the gums, teeth, and the rest of the mouth to prevent oral health problems. Ignoring preventive dental care, gum disease, and tooth decay can lead to pain, sensitivity, and loss.


What Does Preventative Dentistry Entail?

While you can take good care of your kid's teeth through brushing and flossing, dental appointments can help to improve their oral health. A professional provides advice, treatments, and dental work to prevent oral complications. This means that you should consider visiting a pediatric dentist regularly, even if your kid does not have any oral issues.

Some of the preventative dental treatments for kids involve dental sealants and fluoride application. Dental sealants are the first defense against cavities. The dentist applies them on the chewing surfaces, especially if the kid has deep ridges. Fluoride treatment, another preventative dentistry for kids, helps to make the teeth strong, to minimize the chances of decay and cavities.


What Are The Benefits Of Preventative Dentistry For Kids?

Preventing dental issues is easier than correcting them. For instance, treating cavities and gum disease may require extensive procedures. Do you know that preventing these oral issues is as simple as brushing your teeth and scheduling dental appointments? To maintain healthy teeth for your kids, preventative dentistry should be your priority. A pediatric dentist will clean your kid's teeth and diagnose invisible oral issues to prevent complications. This will save you money that you could use for complex dental repairs. Contact us to set an oral appointment for your kid today!