Can I Have Sedation With A Dental Procedure?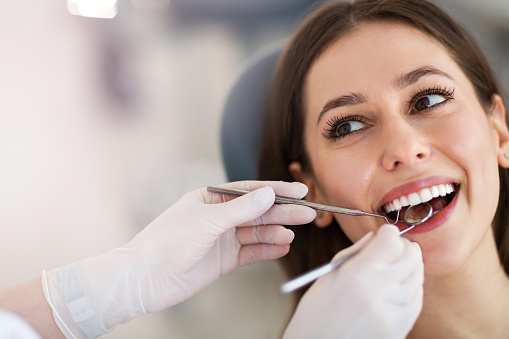 Researchers estimate that over two-thirds of all American adults have at least some fear about visiting the dentist. If you get the chills at the mention of a dental drill or x-ray, you should know that there are medications available to help your fears. Here is the information you need to know about sedation techniques in dentistry.


Nitrous Oxide

One of the mildest forms of sedation many dentists have available is nitrous oxide. Nitrous oxide is a gas that dentists administer through a mask. Most likely, you won't go to sleep during this procedure, but you will feel calm and relaxed, which allows the dentist to check your teeth, fill cavities, or even perform a root canal. However, some people can't use nitrous oxide because it makes them nauseated.


Oral Sedation

Oral sedation is another method many dentists use to help their patients feel relaxed. Usually, you will receive a prescription for an oral medication to help relax you that you will take between 30 minutes and one hour before your appointment. Like nitrous oxide, oral sedation will not make you sleep, but it will help you relax. However, if you are worried that you won't be able to relax enough, there are other options.


IV Sedation

If you choose to have IV sedation, you will be very relaxed and perhaps sleepy during your dental procedure. The dentist or dental assistant will put an IV in your arm or hand, and then inject medication into the IV. Many patients love IV sedation, but if you choose to use it, you will have to have someone drive you home because the effects of IV sedation last longer than either oral sedation or nitrous oxide.

If you are nervous about visiting the dentist, your next step is to make an appointment to talk to them about your fears and ask about dental sedation.