Does Teeth Whitening Toothpaste Really Work?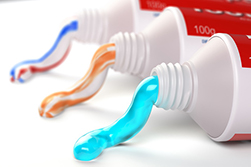 Are you suffering from stained teeth? If yes, you may be looking for an affordable teeth-whitening solution. Teeth whitening toothpaste is a good way to remove surface stains from the tooth. Unfortunately, it does not change the natural color of the tooth. If tooth stains result from soda, wine, or smoking, regular use of whitening toothpaste can help to brighten your smile by one shade.


What Are The Factors To Consider When Purchasing A Whitening Toothpaste?

Due to the fact that everyone wants a white smile, many whitening toothpaste brands are coming up. However, some types of toothpaste can do more harm than good to your oral health. For instance, abrasive toothpaste can remove the enamel. Enamel damage is the leading factor of tooth sensitivity and damage. In this case, it is good to look for an ADA seal of approval to ensure that you use safe products. Having the ADA seal of acceptance means that the toothpaste has undergone evaluation to ensure safety and efficiency.

Fluoride is another vital factor to consider. While your main aim is to whiten your teeth, it is important to strengthen the teeth to avoid oral issues. Fluoride feeds the teeth with nutrients that help to reverse early decay and gum disease. If you encounter challenges when choosing the right toothpaste, you can seek recommendations from a professional.


Are There Alternatives To Whitening Toothpaste?

As you are aware, whitening toothpaste only resolves minor damages. It cannot go beyond the surface stains. In addition, it may take several weeks to get whiter teeth. For this reason, you might decide to bleach your teeth. This may involve over-the-counter products that contain hydrogen peroxide. However, some of these options can cause teeth sensitivity.

To ensure that you get your teeth whitened the right way, you need to consult a dentist. Nothing can beat the power of professional teeth whitening. A specialist will examine your teeth and determine the right way to whiten them. Visit our office today and improve the color of your teeth.