What to Eat During and After Oral Cancer Treatment
Posted on 4/12/2021 by Dr. Goodis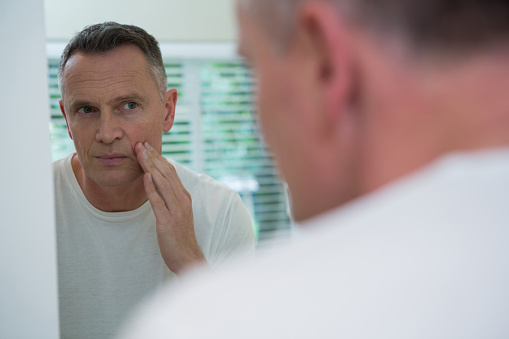 Oral cancer is a growth or sore in the mouth that can appear in the lips, tongue, cheeks, mouth floor, throat, and gums. This growth doesn't go away, and not treating it early can lead to life-threatening consequences. However, if you're undergoing oral cancer treatment, your nutrition changes throughout the journey.

This change confuses patients as they're not aware of what to eat before, during, and after treatment. At Lakewood Dental Arts, Our doctors and can devise a nutrition plan for all oral cancer treatment stages.


Foods to Eat During and After Oral Cancer Treatment

Throughout all the different treatment stages, you need nutrient-rich foods to replenish your body, including at least five daily servings of fresh vegetables and fruits. Other options include whole-grain bread, lean protein such as fish or chicken, and low-fat/sugar-free dairy products.


Foods to Avoid During and After Oral Cancer Treatment

The four food groups you need to cut or eliminate from your diet are fat, salt, sugar, and alcohol. Most processed, sugary foods are empty calories, meaning they pack no essential nutrients that benefit you during your cancer battle. Salt increases your blood pressure, which could cause bleeding in your mouth, while fat and alcohol contribute to weight gain, which may promote cancer growth.

For more guidance on foods to avoid during oral cancer treatment, we recommend visiting Our doctors and at Lakewood Dental Arts


Oral Cancer Treatment Nutrition Tips

Most oral cancer patients experience nausea, vomiting, constipation, dry mouth, and appetite loss throughout their journey. You must maintain a healthy weight during all stages to allow for effective treatment. In other words, you can't be overweight or underweight. To ensure this, you must eat small, frequent meals.

Rinse your mouth before and after eating, and drink lots of fluid to stimulate saliva and taste. Most importantly, avoid sugars, red meat, and artificial flavors. By eating correctly, you can feel, look, and function better.

At Lakewood Dental Arts, Our doctors or can design an eating pattern according to your condition and dietary needs. To schedule an appointment with us, call us at (562) 384-1091 today.