Typical Causes of Yellowing Teeth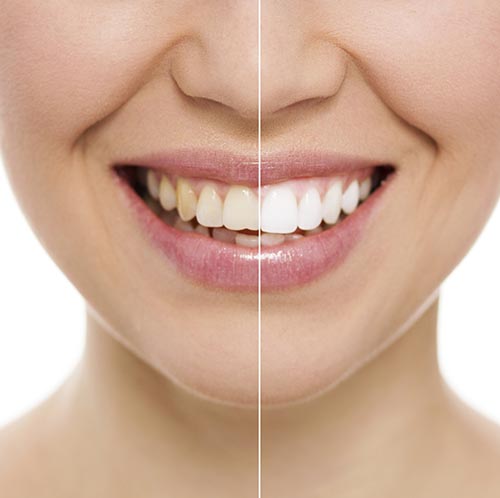 Are your teeth yellow? Perhaps you would like to remake your smile and say goodbye to yellow discoloration. The first place to start is to look at your habits and see if something you are doing, or not doing, is affecting the color of your teeth.


Smoking

The first habit we discuss with our patient is smoking. In our opinion, this habit is the fastest way to acquire yellow teeth. The stains from smoking are difficult to avoid. We do offer hope though. By quitting this practice and becoming very diligent with brushing and flossing, we have seen the yellow teeth of patients who were once smokers improve.


Beverages with Tannins

Another habit to discuss is what the patient drinks. Tooth discoloration happens commonly in people who report to have coffee, soda, tea, or wine on a regular basis. The worst offender is coffee. The tannins, which are acidic flavor compounds, can stick to your teeth and leave yellow discoloration behind. In the tea category, black tea is the most likely culprit to yellow your teeth. Most of the beverages listed above break down the enamel over time and expose the yellow dentin. One way to counteract the staining of your teeth may be to drink these beverages in moderation. Another idea is to drink through a straw.


Medical Conditions

Patients who undergo chemotherapy may incur yellowing of their teeth. Other prescription medications can also cause yellow teeth. While this may not be a habit you can change, be diligent to practice good oral hygiene and come visit us for regular cleanings and exams.

Brushing, flossing, and rinsing are your best defenses against yellow teeth. We can help you determine which habits you need to add to your routine or consider changing. We are here to help you navigate the best ways to keep your smile beautiful and white.