Tips for Caring for a Brand New Filling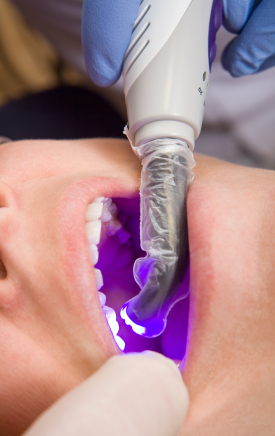 A dental filling is used to treat cavities, which are holes in your teeth from tooth decay. It is important to get a filling if you have a cavity. This stops tooth from having more tooth decay. Getting a dental filling is not on the bucket list for most people. However, if you find yourself with a new filling, it is important to take the necessary steps to care for it. Dental fillings can last up to 10 years if properly cared for, and at some point, you may be glad you have it instead of a toothache.


What Can I do to Ease my Sensitive Tooth?

The medicine used to numb your mouth might not wear off for a few hours after the procedure. If your mouth is still numb, refrain from eating, as you could accidentally bite your teeth or tongue. After the local anesthetic does wear off, you may experience some sensitivity. If you find your tooth is sensitive, eat a soft diet. Also, do not eat foods or beverages that are too hot or too cold. It is a good idea not to eat sweet foods until the sensitivity subsides. It may be obvious, but if you're experiencing sensitivity, it's not a good idea to eat chewy or sticky foods either. Regardless of what you eat, make sure you continue to brush your teeth and floss once a day.


How to Care For my New Filling

It is important to care for your new filling. Patients should chew on the other side of their mouth for a day or two. This allows the newly repaired tooth to adjust to the filling. In addition, not putting pressure on that tooth allows the filling to fully harden.


Call Our Office to Schedule Your Next Appointment

Give our office a call if you have any problems with your new filling. If your discomfort continues, give our office a call, and we would be happy to look at your filling and help you understand more about what you may be experiencing.