No Matter How Many Original Teeth You Have, You Need to Take Care of Them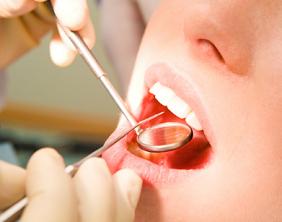 Taking care of your teeth should be a high priority. Even if you are missing some of your teeth, it is still important to be proactive in your oral health to save your teeth. Don't give up; your original teeth are worth caring for and saving.


Care For Your Teeth And You Will Care For Your Whole Body

Taking care of your teeth is important because if some of your teeth are missing, it creates a space for bacteria to thrive. The gap left behind is an inviting place for bacteria. In fact, bacteria multiply at an alarming rate and can spread to nearby teeth and gums. Bacteria can also spread throughout your body. Take care of your teeth to avoid problems caused by bacteria.

If you are missing a tooth, this could cause an increase in decay, and gum disease could quickly spread throughout your mouth. To avoid the risk of losing additional teeth, it is important to be proactive with your oral health care and brush, floss, and rinse your teeth every day.


Let us Explain to You Some Options if You Have Missing Teeth

Regular visits to our office should be an important part of your oral health care. We can help you consider viable options if you are missing teeth. For instance, dental implants may be a good option for you. You could also consider a dental bridge, which is placed using the adjacent teeth as anchor points. They are not as expensive as a dental implant, but they also do not last as long. Lastly, depending on how many teeth you are missing, a complete or partial denture could be an affordable option. We will help you think about these options and show you how to care for the teeth you have.