What Happens at Dental Checkups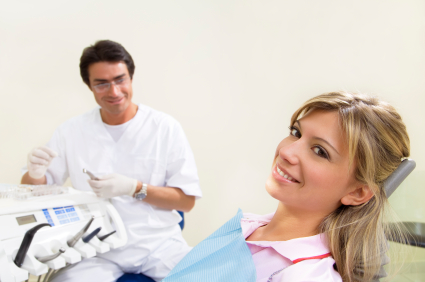 A dental check-up is a procedure that one needs to go through regularly. Make a habit of visiting the dentist so that they can identify any problem with your oral health. Always observe oral hygiene and during dental checks- ups ask the dentist about better ways of maintaining the health of your teeth. Dental check-ups capture any upcoming problem that might be catching up with you and the dentist can recommend a treatment plan if they identify issues with your teeth or oral health in general.


Cleaning of the Teeth

The use of special instruments to scrape below the gum line, an area that individuals cannot clean with ordinary brushing of the teeth, will be performed during your examination during your appointment. Tartar and plaque that has accumulated below the gum line are removed by the dentist because they are a contributing factor to gum disease, poor breath, cavities, and other health problems. The dentist brushes and flosses your teeth during the cleaning process.


Examination

The dentist will do a comprehensive examination of your teeth as well as the rest of your mouth and jaw. To do this, it is necessary to search for any symptoms of illness or other oral problems. Discovering problems early enough, the dentist will explain the best alternatives for addressing any concerns after diagnosis.


X- ays

There is the use of X-rays depending on the issue that affects your mouth, the age, and the solution that the dentist has for you. The X-rays diagnose issues like abscesses, tumors, tooth decay, and issues of the jaw and mouth. The modern X-ray machines have no record of radiation emission. In case you are pregnant, inform the doctor before any x-ray. Visit us if you require to have dental check-ups and book an appointment to see the best dentists.