Three-Way Plan to Stop Sugar Cravings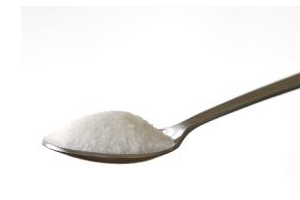 It is a common phenomenon for you to experience sugar cravings. However, these cravings are key reasons why you cannot remain rooted in a healthy diet. When you experience a sugar craving and take only a single bite and stop there. It becomes absolutely normal. However, if you decide to overeat immediately you taste sugary foods, you are giving in to the sugar cravings. Here are three main ways of stopping your sugar cravings.


Eating a Healthy and Filling Meal When Hungry

You should understand that cravings are not similar to hunger. It is your mind indicating you need something that releases high levels of dopamine as a reward mechanism. Therefore, it becomes difficult for you to resist a craving, especially when you are hungry. A combination of sugar cravings and hunger can give you a hard time overcoming the desire to eat something sugary.

It is critical you take a healthy meal if you get a craving while you are hungry. Stock healthy snacks or prepared meals in your kitchen. Foods such as meat, eggs, and fish are great protein-rich foods that easily curb hunger. Eating a healthy meal may not seem very appetizing. However, it will eventually help you manage your weight.


Hot Shower

Another way of curbing sugar cravings is taking a hot shower. A hot bath or shower gives you relief by making you feel comfortable and forget about your cravings. Stay in the bath for between five to ten minutes and allow water to run through your back and shoulders. You will feel a dazed sensation after the shower and your craving will most likely disappear.


Taking a Walk or Running

You can take a walk or run outside if you have a sugar craving. Going outside distances you from the sugary food you are craving. Secondly, you release endorphins when exercising. They are good feelings chemicals in your brain and are critical in turning off your cravings. You can visit our offices to learn more about ways of stopping your sugar cravings.