Dental Emergencies and what to do to be safe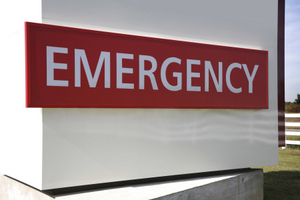 You can follow all the proper dental health practices such as brushing your teeth, flossing, and regular dental visits, but still, find yourself in a dental emergency. Some dental emergencies are unavoidable and the best thing to do is to take appropriate measures that will limit the damage.

In some situations, you can also take preventive measures that will protect you in case you get a dental emergency. Talking to a dentist regularly is a good place to start if you want to manage your dental emergency effectively. Dentists can give you important tips and advice that will have better placed to handle any dental emergency that arises.


What is a dental emergency

A dental emergency can arise due to a dental problem that was unforeseen and was brought due to outward factors, not necessarily poor dental habits. For instance, you can get a dental emergency when you fall from your skating board, and knock out one tooth or two. When this happens, it is a dental emergency because you will be having a missing tooth, and probably be in a lot of pain and experience bleeding from your gums. if you participate in a contact sport, you can also get hit on your face hurting your jaw and teeth in the process.


What to do to be safe

If you are in a contact sport, you can wear a mouthguard before taking to the field. The mouthguard will be a shield that will protect your teeth and soft tissues in your mouth such as gums and tongues.

In case you knock out a tooth, it is important to locate the tooth and contact the dentist immediately. At our clinic, we can handle all forms of dental emergencies and assist you in retaining your dental health. Call us to incase of any dental emergency affecting you or a family member.