Caring For Your Dentures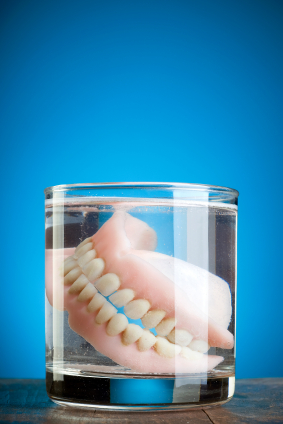 You need to take proper care of removable full or partial dentures in order to keep them stain-free, clean, and attractive. As with natural teeth, it is best to take care of your dentures as if they were your own. False teeth are susceptible to the same accumulation of plaque and tartar as natural teeth. Plaque buildup on your dentures can cause irritation and infection. Brush your dentures with a soft-bristled toothbrush and a mild detergent or toothpaste to keep them clean. Normal toothpaste can be too abrasive and scratch the acrylic on the dentures. Take your dentures out every night and soak them. When you keep them in a denture solution or water, the acrylic doesn't dry out, so they won't lose their fit or become brittle. Dentures are costly, so make sure they are stored out of reach of pets and children.


General Dental Care

It is essential to visit your dentist at least once a year. A dentist can inspect your teeth and check the fit of your dentures during your dental checkup. Your gums and bones in your mouth change over time, which might cause your dentures to fit incorrectly. Uncomfortable dentures can create ulcers and burn in the mouth, as well as be an indicator of periodontal disease.


Diets are very important to oral health

A well-balanced diet is vital for maintaining good dental health. You can reduce your chances of having gum disease by eating well. Extreme hot or cold temperatures should not be exposed to your dentures as this might cause dimensional distortion and impair the way they fit in your mouth. They should be soaked and rinsed in room temperature solutions or water. It is critical to keep your dentures and any remaining natural teeth clean in order to maintain good oral health. Dentures, like real teeth, attract plaque. Dentures can still discolor and accumulate food particles, resulting in foul breath and gum irritation.