Extraction Is Not The End Game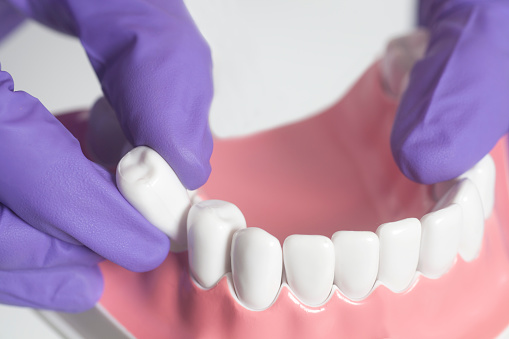 Perhaps you lost teeth or had one or several extracted and now you are living with gaps in your smile. As unsightly as the gaps may be, there is more to that than just the appearance issue. Many people seek teeth replacement because they are worried about their looks. However, replacing teeth comes with other advantages.


Problems with Extracted Teeth

When you have your teeth removed, often, the bone surrounding the site begins to recede. This occurs because there is an absence of a tooth root that is needed to supply blood and the bone reacts to that. If you have several teeth extracted, particularly on the upper arch, you eventually develop a sunken-in face since there is a loss of a considerable portion of the jawbone. Additionally, the missing teeth can cause the adjacent teeth to shift, hence contributing to bite misalignment.


The Solution

Luckily, a missing tooth is not the end of everything. There are procedures you can get that prevent the said issues from arising. A dental implant is one of them. This restoration involves the placement of a titanium post into the jawbone where your extracted tooth root used to be. A dentist then places an artificial tooth above the implant. Receiving dental implants gives you permanent, natural-looking teeth that reclaim your smile while also ensuring a healthy bone and preventing gum tissue within the tooth site. You are able to chew food as you used to do and you don't suffer from loss of self-esteem or lack of confidence.

If your teeth have been taken off and you are worried about your appearance and the risk of having a sunken face, come to our dental office. Our dental specialist will install dental implants to restore your smile back.