Types of Dental Specialists
Posted on 4/25/2022 by Evan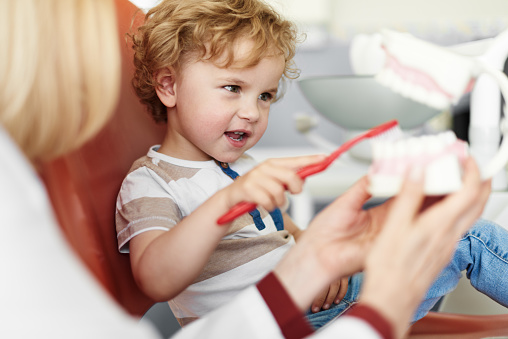 The majority of individuals go to their general dentist for routine examinations, cleanings, and fillings. However, there are occasions when we require more. In this situation, there are several sorts of dental professionals, each of whom performs a specific duty for your oral health. In addition to their general dentistry degree, specialized dentists have further training in a specific discipline of dentistry. A dental specialist may be required for a multitude of reasons, including genetics, general health difficulties, an accident, and so on.


Endodontist

Your regular dentist will send you to an endodontist if the pulp of your tooth becomes infected or if the inside of your teeth becomes damaged or sick. Our teeth have canals, which are small cavern-like tubes containing blood vessels, nerves, and sensitive pulp. The endodontist is a dentist who analyzes and treats issues with the delicate inside of the mouth. The endodontist is a dentist who analyzes tooth discomfort and, in many situations, conducts root canal therapy on problematic teeth.


Oral and Maxillofacial Surgeon

Problems with the jaw, face, and mouth are treated in this dentistry specialty. For all sorts of oral surgery, you do not need to see this type of dental professional. Oral and maxillofacial surgeons employ stronger doses of sedation for more sophisticated procedures, as opposed to nitrous oxide and laughing gas.


Orthodontist

Orthodontists are dentists that specialize in repositioning your teeth and jaw. This dental professional may be able to fix misaligned jaws that cause crossbite, underbite, and overbite, underbite. An orthodontic professional can straighten up crooked or mismatched teeth. If this is the case, your orthodontist will assist you by using clear aligners, braces, headgear, or palatal expanders.


Pediatric Dentist

Pediatric dental specialists handle children's oral health in the same manner that pediatricians treat their physical health. A pediatric dentist is a dentist who specializes in taking care of children's dental issues from infant age through adolescence. A pediatric dentist maintains your child's teeth healthy for a lifetime.


Periodontist

A periodontist is a dental expert who specializes in the treatment and prevention of illnesses of the tissues and the gums supporting the teeth. They specialize in gum disorders. Periodontists treat and diagnose the early stages of gum disease. They can undertake minor surgical operations such as pocket reduction and gum procedures to treat serious gum disease and restore the look of your smile.


Prosthodontist

A prosthodontist is a dentist who replaces or repairs missing or damaged teeth. Dentists that specialize in this area have a thorough grasp of all that goes into creating a healthy, attractive, and natural-looking smile. Prosthodontists are dental experts who provide crowns, dental implants, bridges, reconstructive dentistry, and dentures.