Physiology of cavities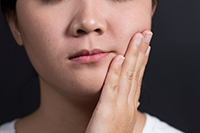 You need to know what cavities are, how to prevent them, and if you already have them how to treat them. You need to know the full teeth anatomy so that you will have a clear understanding of the cavities. Each part of the tooth has different functions, and they impact cavities differently. Our dental practitioners will guide you on parts of your teeth, the cavities and how to deal with them.


Enamel

Enamel is harder than bone and it helps in being strong to support the chewing process. Enamel covers the surface of the healthy tooth and is white it protects the other parts of the teeth and keeps them from harsh conditions in the mouth. Enamel is however affected by acid and so keep it away from acid for healthy teeth.


Dentin

Dentin is from the root of the teeth up to enamel and so has the most mass of the tooth. Dentin surrounds soft tissue in the tooth and has a yellow color. It has tiny pores or tubules which are channels between enamel and hollow part inside the tooth.


Root

Root anchors into the jawbone it is dentin and is covered with a thin layer of cementum which offers insulation of the root. The roots do not have the protection of the enamel and so they are susceptible to gum recession.


Pulp

These are the soft tissues that have nerves and blood vessels in the chamber of the hollow part of the tooth. When the pulp is infected, it cannot be treated with antibiotics. When the mouth bacteria accumulate in the mouth for long it combines with sugar which is a food source for the bacteria producing an acid. The acid erodes the tooth enamel, and the dentin gets exposed. When the dentin is exposed, it leads to infection of the pulp, our dental team is here to teach you about cavities