Is Flossing Important?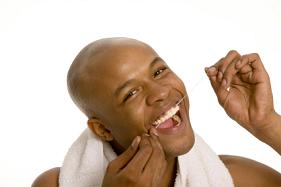 Over the centuries, flossing has been perceived as not as important as some claim. Some articles have stated that flossing is weak, unreliable, and of low quality. Our dentist always recommends patients floss at least once every day though only a few people consider that.


Why is flossing salutary

Flossing removes food particles and plaque between your teeth, thus preventing the tooth cavity. Our teeth have three layers, and it's not always easy for toothbrushes to access these layers. For instance, after brushing, you might feel a thick layer of food particles stuck in your teeth; that is where flossing comes in. Failure to remove the particles plaque is unhygienic for your dental health.

A bacteria in the plaque causes infection in your gums, leading to gum diseases such as gingivitis. Gum diseases affect your gums, so they bleed after dental hygiene; they become red and swollen. As a result, there might be increased teeth sensitivity, thus causing more problems to your health. It's better to adapt the habit of flossing daily to save yourself from tooth loss and all these dental problems.


How to floss

Use 12 to 18 inches of dental floss and wrap it around your middle finger. Ensure that you hold the floss tightly between your thumbs and index fingers and guide the floss between your teeth. Create a type C shape with the floss as it reaches the gum line and moves it gently up and down. Repeat the step on the other surface of the tooth you are working in between and do likewise to all the other teeth. Book an appointment with us if you would like a demonstration of the proper flossing technique. We offer quality dental services for our patients.