Dental Cleanings

Lakewood, CA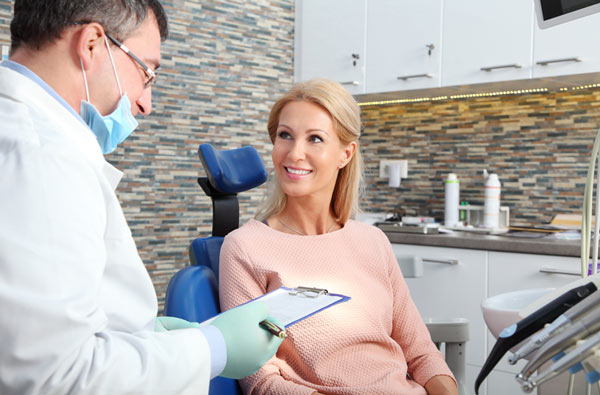 We completely sympathize with apprehension that comes with a visit to the dentist, between the poking, prodding, scraping, noise and occasional jaw discomfort can make someone feel very anxious. You can trust, however, that we here at Lakewood Dental Arts make every patient's comfort during the procedure our top priority.

Our team takes great pride in making every cleaning as routine and painless as possible to ensure you leave with the healthy, beautiful smile you deserve. Today, we hope to alleviate certain concerns and misunderstandings about our procedures by answering some of the most common questions regarding professional cleanings. If you or a loved one are due for your next cleaning and have any questions or concerns not addressed below, please call us to schedule a visit today at (562) 384-1091.


Why is getting a dental cleaning important?

Preserving dental hygiene is crucial to keep your teeth in good shape over a lifetime and spare them from avoidable damage, decay, cavities, gum disease, enamel wear, or being lost entirely. Flossing and brushing at least twice a day are the most consistently helpful means to prevent buildup of plaque and bacteria. We refer to this practice and professional cleanings as preventive dentistry.


When is the best time to get a dental cleaning?

We generally recommend that everyone get their teeth cleaned every six months at minimum, for the purposes of reinforcing dental care at home. No matter how thoroughly you brush and floss, there may still be spots you have trouble reaching or just can't clean as effectively. Our professional cleanings allow our doctors to use special tools that help cover areas that may need extra attention or certain methods of care, to guarantee the best job possible.


What will happen during a dental exam?
| | |
| --- | --- |
| • | Removal of plaque and tartar. |
| • | Stain removal. |
| • | Applying fluoride. |
| • | Sealants (for children). |
| • | Teeth polishing, including for any dental crowns and fillings. |
| • | Cleaning and adjusting your dentures and/or partial dentures. |

Lastly, our hygienist will finish up your cleaning before going over and leaving you with some at-home care tips:

| | |
| --- | --- |
| • | Instructions on effective brushing and flossing. |
| • | Nutritional counseling for a diet that's less harmful to your teeth. |
| • | Recommendations for when to schedule a follow-up appointment for future hygiene treatment, gum concerns |
| • | Evaluating how proper or in need of improvement your at-home preventive care is. |
| • | Tobacco-cessation counseling (if needed). |
Are dental cleanings painful?

By practicing adequate routine dental hygiene at home with quality flossing and brushing techniques, then you most likely won't experience any discomfort at all throughout your next cleaning. If it has been awhile since your last cleaning it is normal to feel some gum sensitivity during treatment. Worry not though, as these cases can be eased with a topical anesthetic provided beforehand to calm any pain.

Remember, for anyone seeking to schedule an appointment for their next professional cleaning at Lakewood Dental Arts, don't wait. Give us a call today at (562) 384-1091.